Should we forgive looters and thieves just because they are politicians?
Posted by Afam Nnaji | 7 years ago | 3,305 times
Should we forgive looters and thieves just because they are politicians?

The simple and sensible answer is NO.

We cannot be talking about empty treasury when individuals amassed so much wealth (illegally I must add) by diverting funds meant for the country, states or LGAs into their own personal accounts.

The fact that individuals that didn't have up to N50,000.00 in their bank accounts now have over N500,000,000.00 in their bank accounts without any thing they can point to as the source of the money should be enough for President Buhari to go after these people, investigate, prosecute and jail them if only to demonstrate to Nigerians that indeed such will not be tolerated again.

With dwindling crude oil sales and even buyers the next 4 years will be critical and the choice has to be made by PMB whether to continue to give excuses for the next 4 years or retrieve our money and use same to better the lives of Nigerians.

It is criminal for less than 1% of the population to corner and keep over 90% of our national wealth in their bank accounts both within and outside Nigeria.

Beyond politics poverty in Sokoto state is no different from poverty in Enugu state or Osun state so in reality overwhelming majority of Nigerians want good healthcare system, good roads, affordable education, security, access to cheap and safe foods, affordable shelter etc and don't really give a damn about PDP, APC, APGA etc.

We are Nigerians and our demands are reasonable. The politicians are the ones that are interested in opposition parties and ruling party because they are the ones that depend on politics and political offices for survival.

Opportunity to serve should never be a license to steal and stealing must be made unattractive for people to begin to avoid it.

Probe or no probe, those that looted should be made to return their loot first before deciding whether to punish them or not.

PMB will surely have the support, prayers and blessing of over 90% of Nigerians if he decides to retrieve our looted and stolen wealth from the greedy and wicked politicians (that constitute less than 1%) out there.

Under no condition should stealing or looting be tolerated or justified.
Readers Comments
0 comments
No comments yet. Be the first to post comment.
---
You may also like...
I agree with Fr Mbaka on this issue of Biafra and the need to stop sending our unarmed young ones out to be shot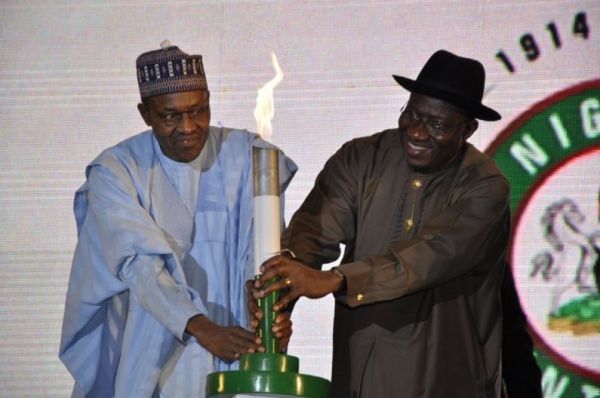 Political campaigns are over, we have one Nigeria to support and build
It is 420 naira to a dollar as at this morning!
Try these just before you replace your inverter backup batteries
All well meaning Nigerians will definitely want to help the president to succeed but the question remains - how?
Solar Systems Could Replace Generators