Boko Haram mercenaries: merchants of death!
Posted by Afam Nnaji | 7 years ago | 3,863 times
Only mercenaries would slaughter innocent people in large numbers because for them it is a matter of business when money paid must be justified.

With the capture of French Boko Haram fighters by Cameroun do you still wonder how Boko Haram militants have been able to access cash, Toyota Hilux trucks, weapons including tanks and communication gadgets?

During the illegal invasion and destruction of Libya by the US and NATO an American traveled to Libya and was trapped in that country even when his people thought he was dead.

The man told stories of how foreigners (non Libyans, probably Europeans) were dragging Libyans out of the homes at night and slitting their throats. All in the name of promoting hatred and bitterness amongst and between different tribes in Libya since rival tribes would end up being blamed for atrocities committed by the same idiots that promised a better life for Libyans.

So, when the US frustrated the efforts being made by Nigeria to procure weapons from them the US was playing out a script while hinging their strange reason on human rights abuses by the Nigeria military. This was coming from a country that murder suspected terrorists including their friends and family members using drones.

The same US frustrated plans to acquire them from Israel. They botched the South African arms deal.

Chad, Cameroun and Niger Republic have joined Nigeria in fighting Boko Haram and they are currently winning.

We were told that Boko Haram militants were in control of only 14 LGAs out of 774 LGAs in Nigeria by a major presidential candidate (and not the entire North East propaganda) and as at today based on the information coming out of Baga it is safe to state that at least 12 of those 14 LGAs have been retaken by our gallant and courageous soldiers.

In 5 weeks time Boko Haram would be history.

So, it is important for you to understand why the war is being won now and not before.

Nigeria will come out of this stronger and more united even as Yoruba, Igbo, Hausa soldiers continue to lay down their lives to defend and protect us all from the hands of these mercenaries.

May every single person that supported, funded, aided and helped Boko Haram pay the supreme price by the time we are done with this war.
Readers Comments
0 comments
No comments yet. Be the first to post comment.
---
You may also like...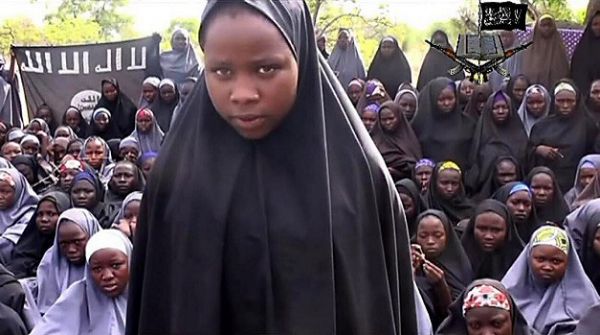 Why shouldn't one talk about Islam when people are being abducted and converted to another religion?
Making sense of Diezani's response and I am inclined to believe her version
How to achieve Biafra, sensibly and effectively
Most Nigerians are pretenders
Nigerian Bottling Company products plus vitamin C - poisonous combination we ignorantly pay for thanks to NAFDAC
Understanding Web Hosting