Government shutdown: 800,000 workers go without pay, and it doesn't stop there
Posted by Afam Nnaji on October 1, 2013 | 2,334 Views
They are always threatening weaker nations, they have actually invaded and destroyed some weaker nations, they spend billions of dollars building sophisticated weapons including weapons of mass destruction, they dictate how weaker nations should be run and who should be their leader.

Yet, they don't have enough money to pay salary and run their government so like a fast food joint would do around 12.00am in Nigeria they put a sign 'CLOSED'. Yes, the US government has shut down because the US government is broke.

Why not spend your time and energy solving the US domestic problems instead of looking for weaker nations to attack?

Funny enough, as this is happening, there are Nigerians that are actually selling their properties, forging documents, sleeping at the US embassies, paying people money to get them US visas believing that once they step into the US they will make all the money in the world.

Nigeria, una dey awake so?

-----------------------------------------------
Government shutdown: 800,000 workers go without pay, and it doesn't stop there

By Holly Yan and Tom Cohen, CNN
October 1, 2013 -- Updated 1155 GMT (1955 HKT)


Washington (CNN) -- The game of chicken failed. Neither side blinked. Now millions will pay the price.

Americans watched a colossal failure by Congress overnight and the shutdown of their government.

For weeks, the House and the Senate blamed and bickered, each claiming they're standing up for what the public wants.

In the end, it led to the one outcome nobody wanted -- one that will stop 800,000 Americans from getting paid and could cost the economy about $1 billion a week.

"Agencies should now execute plans for an orderly shutdown due to the absence of appropriations," the Office of Management & Budget said in a note it sent to federal employees.

This is the first time the government has shut down in nearly 18 years. The last time it did, the stalemate lasted 21 days.

Now, the Republican-controlled House and the Democrat-controlled Senate will try to see if they can reconcile their two versions of the spending plan at the heart of the issue. So far, each has refused to budge.

House Republicans insist the spending plan for the new fiscal year include anti-Obamacare amendments. Senate Democrats are just as insistent that it doesn't.

Obamacare, as President Barack Obama's signature healthcare plan is known, isn't directly tied to funding the government. But it's so unpopular among a group of Republicans that they want it undercut, if not outright repealed.

"Healthcare law is the most insidious law known to man," Republican Rep. Todd Rokita of Indiana said.

Democratic Sen. Bob Menendez, the chairman of the Senate Foreign Relations Committee, said the shutdown gives the United States a black eye.

"It is a dangerous message to the world," he said. "We tell other nations that we believe that they have to have certain disciplines. And yet, we cannot ultimately keep our own budget open and the nation and its government functioning."

Amid the finger-wagging and fulminating, the new health insurance went into effect on schedule Tuesday.

"The Affordable Care Act is moving forward. You can't shut it down," said a post on Barack Obama's verified Twitter feed.

What's next

About an hour after the shutdown began at 12:01 a.m. ET Tuesday, House members voted to once again tack on the anti-Obamacare amendments that the Senate has said is a deal-breaker. They also requested a conference with the Senate to work out their differences.

But Senate Majority Leader Harry Reid has already said he wouldn't agree to such a meeting until the House presents a clean spending bill stripped of the amendments.

"We will not go to conference with a gun to our head," Reid said late Monday night.

The Senate will convene at 9:30 a.m. ET Tuesday, where it will once again reject the House amendments. The House wants to delay the requirement that everyone gets health insurance.

This is how it's gone for more than a week: The House sends a version of the bill with provisions the Senate finds objectionable; the Senate kicks it back. The House sends it again; the Senate kicks it back again.

While Congress could pass a temporary funding measure as they work out their differences, there are no signs of any discussion along those lines right now.

House Speaker John Boehner held a press conference overnight saying he hopes the Senate will agree to meet.

When asked if he had a message for the 800,000 furloughed employees -- or if he has a plan to restore back pay to them -- Boehner responded, "The House has voted to keep the government open, but we also want basic fairness for all Americans under Obamacare."

He then walked away from the podium.

http://edition.cnn.com/2013/10/01/politics/government-shutdown/index.html?hpt=hp_t1
Share on
---
You may also like...
The position of the Nigeria Labor Congress on...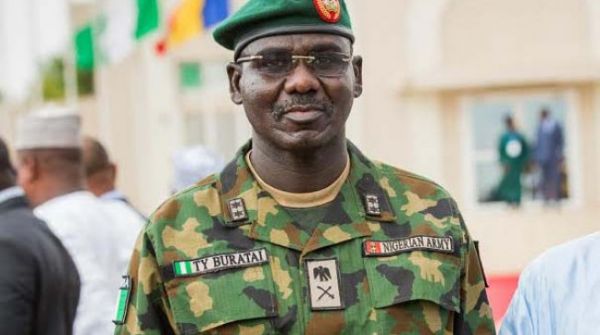 In defense of Buratai - Nigeria Army was...
Nigeria Biafra Civil War History 101
A good leader will naturally inspire the people...
We are officially the most unserious nation on...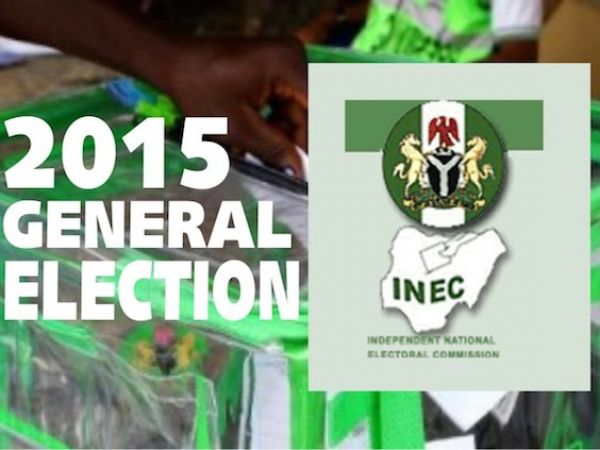 Life would have been a lot easier for...
Dangerous political calculations that could boomerang.
Until we begin to think through issues without...
President Buhari's campaign promises denial by APC is...