African traditional religion is not idol worshiping
Posted by Afam Nnaji on August 23, 2012 | 5,011 Views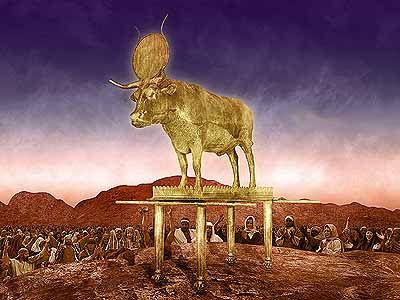 I don't know why they label them idol worshipers, that is not right considering the meaning of the word idol. I agree that our society would have been more crime free and peaceful without the 2 foreign competing religions though.

---------
------------------------------------------------------------------
Idol worshippers blame Nigeria's problems on Christianity, Islam
Published: August 19,2012
The traditionalists believe societies will be better without Islam and Christianity
The traditionalists believe societies will be better without Islam and Christianity
A traditional chief in Badagry Local Government Area in Lagos State, Possu Awarawuru, has identified the advent of foreign religions as a bane of the country's social problems.
Mr. Awarawuruis is one of the seven White Cap Chiefs of Akran of Badagry, Wheno Aholu Menu Toyi 1.
Mr. Awarawuru made this known in an interview with the News Agency of Nigeria (NAN) on Saturday in Badagry during this year's anniversary of the ancient town.
"Before the coming of Christianity and Islam, our fore-fathers worship in their traditions and the society was peaceful and crime-free,'' he said at the festival with the theme "Reconnecting with the Root. ''
He explained that before the coming of the two religions, Nigerians worship traditional religion and was guided by the values, morals and various injunctions, laid down by the divinities.
According to him, without the two religions, the society will be crime-free, since traditional religious worshipers don't chase materialism.
"If you get to the prisons, Christians and Moslems are always there but you can hardly see an idol worshipper being imprisoned. ''
He advocated for the return to African ways of worship, saying that worshippers of the various divinities including Ogun (God of Iron), Olokun (God of the River) and Sango (Thunder), always abide with the norms and injunctions of the deities.
Mr. Awarawuru, who is also the head of the Possukoh Quarters, urged followers of foreign religions to stop calling traditionalists idol worshippers.
http://premiumtimesng.com/news/97022-idol-worshippers-blame-nigerias-problems-on-christianity-islam.html
Share on
---
You may also like...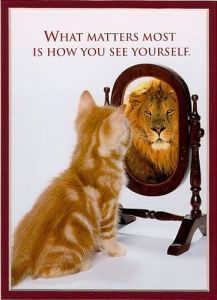 Belief in self, very important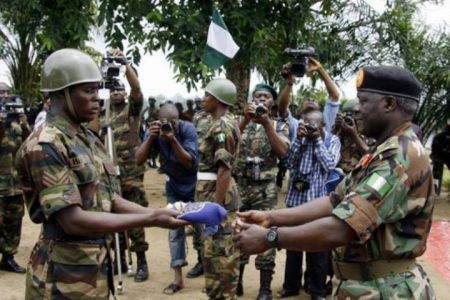 Cameroon takes control in disputed Bakassi
Church of England has up to £10m invested...
The FG must encourage and protect whistle blowers...
FRSC should stop using human beings as wedges...
What exactly do you want the Enugu state...
Stop circulating the head of a suicide bomber...
I am not a fan of Nnamdi Kanu...
It is 420 naira to a dollar as...