The first lady's remarks were not borne out of patriotism or concern for the betterment of Nigeria
Posted by Afam Nnaji on October 17, 2016 | 906 Views

#INoLongerStandWithAishaBuhari

Reading a couple of articles and opinions penned by a good number of APC supporters since the first lady made the comment about PMB not knowing 5 out of 50 appointments he made I have come to a disturbing realization and conclusion.

The first lady's remarks were not borne out of patriotism or concern for the betterment of Nigeria.

No, it was just a case of control, yes control.

Put differently, she is not happy with the current cabal and wants to have this cabal replaced with another cabal that she can either control or have a big say in.

I agree that some of the ministers and appointees are certainly not the best we can boast of but reading from one Jafaar Jafaar simply tells you that most of the APC supporters backing the first lady have names of APC politicians they expected PMB to have appointed.

In fact, they were even listing names of people that worked in GEJ's government that still had anything to do under PMB's government.

So, it is just about greedy APC folks wanting to have APC politicians fill up every position under a preferred cabal.

#IStandWithPMB
Share on
---
You may also like...
China to the rescue: Zimbabwe on the path...
Wahala go really dey on the last day...
This August will be a wonderful month for...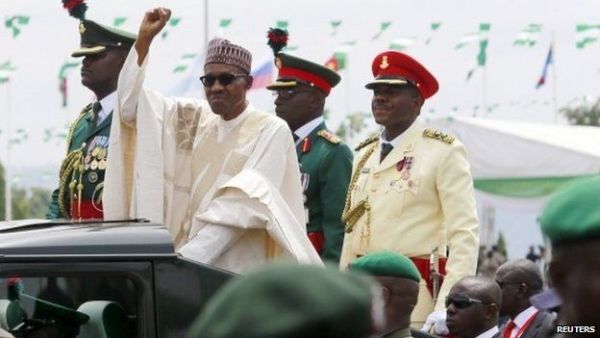 Amaechi lol. Afam is a Buharist who temporarily...
Before APC sell this lie, remember that we...
Using programming skills to solve a real life...
So PDP just zoned the presidency to the...
President Jonathan Finally Reveals Real Reason Why He...
Lies usually contradict themselves and more often than...