The FG is not stopping the state governors in the South East from developing the natural resources in Igbo land
Category: Energy and Power | By Afam Nnaji on October 30, 2015 | 2,090 views
2,090 views


OBJ relaxed to a great extent the land use act and anyone claiming that the reason why our governors cannot do much is because of the FG position is not being factual. Last week while in a Enugu I heard something very positive from a former commissioner who is still active in government concerning a meeting a foreign company had with the former Enugu state governor concerning the coal deposits in Enugu state. He said the......
The pan Yoruba groups threatening secession
Category: Politics | By Afam Nnaji on October 9, 2015 | 2,185 views
2,185 views


---- The groups that were represented at the summit included the Yoruba Council of Elders (YCE), the Yoruba Unity Forum (YUF), the Oodua Foundation, Afenifere, the Oodua Peoples Congress (OPC), the Coalition of Yoruba Autonomy (COYA), the Oodua Democratic Coalition (ODC), the Ominira Yoruba Apapo, and the Agbekoya Organisation. ---- When serious issues are on the table serious minded people will show up and discuss the issues. I hope those shouting Biafra Biafra from their rooms,......
Nigerian Army Nabs Fake General Alleged To Be Boko Haram Sponsor
Category: Misinformation and Propaganda | By Afam Nnaji on October 7, 2015 | 2,335 views
2,335 views


We are in a mess in this country and this APC led government will destroy whatever is left of this country with stupid and silly lies, propaganda and fabrications. There is this news about Nigeria Army nabbing a fake army general and boko haram sponsor that flooded the social media yesterday. I remember reading something similar many months ago and a simple search on google brought up the exact same story that was first published in......
If we are serious about fighting Boko Haram then the US must be excluded from every single thing concerning the fight
Category: Security | By Afam Nnaji on October 5, 2015 | 1,944 views
1,944 views


It took Putin's no nonsense position on ISIS in Syria to deal the terrorist group serious blow and Nigeria is still talking about US support in the fight against Boko Haram? Without wars, avoidable wars for that matter the US and Britain will have financial problems (apart from the fact that these 2 countries are heavily indebted as I write this) because their arms and weapons manufacturing industries would suffer. If we are serious about fighting......
What manner of hypocrisy is this?
Category: Politics | By Afam Nnaji on October 3, 2015 | 1,729 views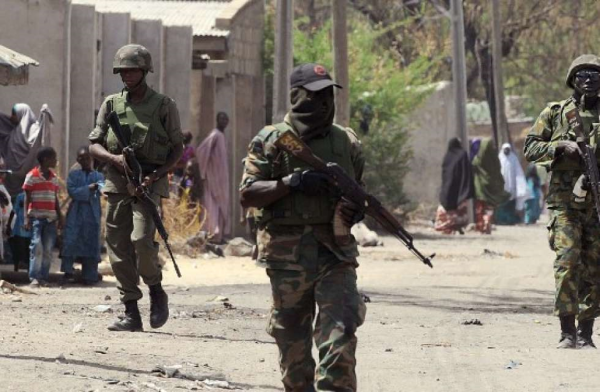 1,729 views


GEJ claimed that powerful Northerners were supporting Boko haram and frustrating the FG's war on Boko haram. The FG under GEJ went further to claim that the US was frustrating the war on boko haram. He was called a weak leader who could not arrest the sponsors while others claimed he was the person sponsoring boko haram. Now, Nigeria Army under President Buhari have repeated the same thing about powerful Northern elders and Western nations using......
So PDP just zoned the presidency to the North in the 2019 presidential election?
Category: Politics | By Afam Nnaji on October 1, 2015 | 1,675 views
1,675 views


When some of us warned that GEJ contesting the 2011 presidential election (not to talk of the 2015 presidential election) was wrong and that it would hurt the Igbos (who gave him massive support) more that it would hurt even his own people we were called names. I remember being called pro North, Yorubanized Igbo man, pro Islam etc by mostly ignorant and unintelligent people who couldn't see beyond their noses. Now that the damage has......