Stay back and fight against injustice and corruption for a better Nigeria
Category: Development | By Afam Nnaji on July 29, 2016 | 1,188 views
1,188 views


Nigeria would have been much better if those that ran away to seek for greener pastures abroad had remained in Nigeria and fought against bad leadership and corrupt politicians.How long will our people be persecuted abroad, murdered, killed on the high seas on their way to Europe or executed in Asia for drug related issues whether based on false accusation or not?Our leaders know they can do anything and get away with doing them that is......
What if we are getting more revenue from customs than from NNPC?
Category: Business and Economy | By Afam Nnaji on July 28, 2016 | 1,117 views
1,117 views


Is crude oil revenue really the major source of revenue in Nigeria all the while or do we get more from customs considering the volume of transactions we record at the ports every day and the fact that crude oil revenue is limited to NNPC stakes in the JV arrangements with the oil companies and that is even what is left after the foreign oil companies would have kept aside funds using the oil servicing firms......
The Abuja - Kaduna Rail Line project was executed and completed by Jonathan
Category: Politics | By Afam Nnaji on July 27, 2016 | 3,087 views
3,087 views


Thanks to www.nicaprom.com for providing more than enough evidence to show that the rail line project was executed and completed in 2014 and in fact by December 2014 the Chinese company that executed the project was mentioned and celebrated in far away China for completing the project. Facts are facts. Personal opinions are just personal opinions. Remember 2 key things here 1. When the project was 85% completed APC including our current president claimed that the......
Infrastructure Watch website allows anyone to upload images whether as a registered member or anonymously
Category: Development | By Afam Nnaji on July 27, 2016 | 1,019 views
1,019 views


Now that all the facts concerning the Abuja - Kaduna rail line project have been laid bare for even the blind to see can we now move to another thing? While NICAPROM (nicaprom.com) was set up to capture, track, monitor and update the status of both campaign promises and projects by our presidents and governors for record purposes there was a second project that was set up to showcase the true situation of our infrastructure. Infrastructure......
Quota system has never helped the North as far as education is concerned and it will never help the North
Category: Education | By Afam Nnaji on July 27, 2016 | 1,060 views
1,060 views


Allow friends and classmates to write exams and be subjected to the same standards and cut off marks. This will lead to healthy competition and better performances all round. Why do you think the best results and highest cut off marks usually have to do with the South East and South South where students are neither pampered nor begged to go to school even free of charge? The fact that you have some intelligent and very......
Before APC sell this lie, remember that we track, monitor and rate projects at NICAPROM
Category: Facebook Stuff | By Afam Nnaji on July 26, 2016 | 1,347 views
1,347 views


Based on an entry that was made sometime in 2014 concerning this Abuja - Kaduna rail line project----- The Abuja-Kaduna Standard Gauge line has been completed. On completion it will carry 5,000 Passengers daily and 3million tons of cargo yearly. Date submitted: January, 19 2014 Executed and commissioned by former president Goodluck Jonathan. Completed as at December 2014 by China Railway Construction Corporation (CRCC) Just commissioned (according to APC) by president Muhamadu Buhari The Abuja-Kaduna rail......
There is a world of difference between reality and perception of reality
Category: Politics | By Afam Nnaji on July 24, 2016 | 1,291 views
1,291 views


All the noise and bragging about PMB turning Nigeria into an el dorado of sorts and killing corruption have died down in the face of job losses, closed businesses, poverty and of course technical recession according to some people. Just imagine what all these propaganda laden APC supporters would have been saying since May 29th 2015 had GEJ continued in office. Reality has humbled a lot of reasonable APC supporters whereas the brainwashed ones continue to......
What is the legal implication of the error in Ogah's Certificate of Return?
Category: Politics | By Ugochukwu Amaraizu Esq on July 23, 2016 | 1,223 views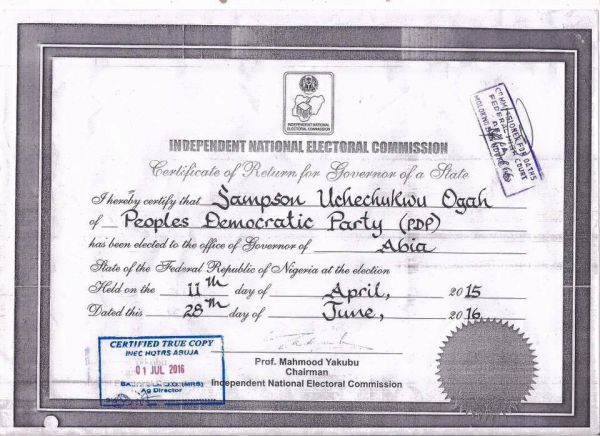 1,223 views


My inbox is filled with a thousand and one questions not dissimilar to the caption of this brief article. I have been inundated with series of calls that require explanations on the effect of the obvious mistake found in Dr Uche Sampson Ogah's Certificate of Return issued to him by the Independent National Electoral Commission on the 28th day of July, 2016. It is no longer news that whereas the Certificate of Return issued to......
The show of shame in Abia state by desperate politicians
Category: Politics | By Afam Nnaji on July 20, 2016 | 1,134 views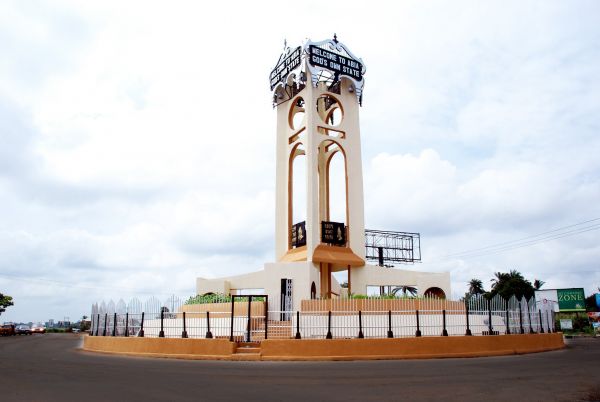 1,134 views


The political bitterness along with the energy being expended by politicians in Abia state over the outcome of the 2015 gubernatorial election in that state is one of the reasons why Biafra remains dead on arrival. Look around the entire country and see if you will find any state that is facing the type of distractions being witnessed in Abia state. Even GEJ who was fully aware of the irregularities that took place in the last......
So the current IG actually lied against the former IG about him 'stealing' 24 vehicles?
Category: Politics | By Afam Nnaji on July 19, 2016 | 994 views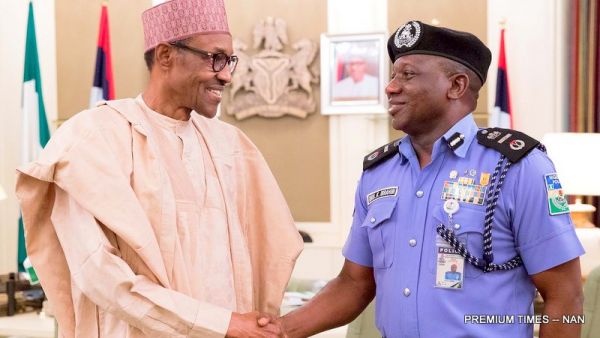 994 views


Why accuse falsely or tell a lie when you have all the resources to get the facts especially when setting the records straight and exposing the lie is easy? Was he in a hurry to impress PMB or was he just trying to rubbish the former IG based on ethnic and religious sentiments? I strongly believe that the idea of appointing junior officers as head of the military or paramilitary institutions they are part of thereby......
Okezie should blame his lawyers and not Ogah
Category: Politics | By Afam Nnaji on July 6, 2016 | 1,285 views
1,285 views


If Dr Okezie Ikpeazu lose's his seat as the Abia state governor due to this tax clearance case he should blame his lawyers and not Sampson Ogah. As a salary earner your taxes are deducted at source. Ikpeazu does not need to forge any tax clearance certificate and does not need to alter anything as long as the Abia state IRS prepared and issued him the certificate whether he applied for and got it same day,......