Why are we afraid of being wrong?
Category: Development | By Afam Nnaji on April 14, 2011 | 4,073 views
4,073 views


One would ordinarily believe that human beings would prefer truth to lies and misinformation, but the outcome of some of my interactions with people seems not to agree with this position.
Will our education system ever recover?
Category: Education | By Afam Nnaji on April 4, 2011 | 4,983 views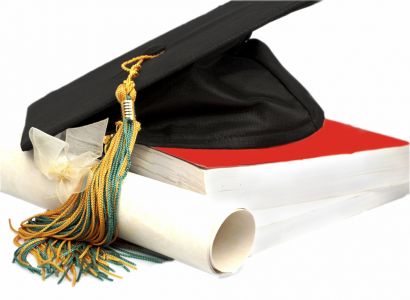 4,983 views


In the past, strikes were the major problems facing our education system, where the regular school calendars are usually disrupted.
Latest Articles
Germany's Merkel Wins Fourth Term
September 24, 2017
The burden of leadership well handled by Nnia Nwodo but...
August 27, 2017
Electricity distribution companies are the most corrupt and arrogant entities out there
August 21, 2017
Post civil war Igbos will not endure the unfair treatment longer than necessary
August 17, 2017
Making sense of Diezani's response and I am inclined to believe her version
August 16, 2017

When will we start questioning and ostracizing criminals instead of celebrating them?
August 7, 2017
Senate rejected restructuring abi? Were you expecting the elites to give up the powers they have been enjoying so easily?
July 30, 2017

Cultures and traditions should be respected
July 27, 2017
Distributed energy generation remains the solution to our power problems
July 11, 2017

Ndigbo are not the type of people you blackmail into supporting anything
July 6, 2017
Popular
Avoiding Domain Name Registration mistakes
July 28, 2007 | 8,411 views
Steady electricity for Nigerians in 6 months or less
January 25, 2011 | 8,201 views
Understanding Web Hosting
July 28, 2007 | 7,701 views
Nigeria Online Scams: Where The EFCC Is Getting It Wrong
August 14, 2007 | 7,574 views
Need to introduce the death penalty for corruption
September 19, 2007 | 7,321 views
How EFCC can effectively tackle online scam (419)
February 12, 2009 | 7,246 views
MTN 3G Internet service - Not yet uhuru
December 12, 2008 | 7,023 views
Proposed energy tariff hike and privatization; the role energy efficiency can play
July 7, 2010 | 6,919 views
Why it may take eternity for Nigeria to move forward
August 7, 2007 | 6,754 views
How unique can a website be?
November 28, 2009 | 6,312 views
ARCHIVES
Advertisement
Tweets by @AfamBC