I agree with Fr Mbaka on this issue of Biafra and the need to stop sending our unarmed young ones out to be shot
Category: Politics | By Afam Nnaji on January 31, 2017 | 1,230 views
1,230 views


Any Igbo man that encourages and supports the idea of our unarmed youths being gunned down by security agents while protesting or marching for Biafra is a very wicked person.Without the involvement of the political class Biafra project is dead on arrival. Only a thoroughly ignorant person will argue otherwise because even the Biafra that existed between 1967 and 1970 became possible because it was declared by the political class in Nigerians political system. Watch Fr......
So the same FG that abandoned Igboland after the civil war wants to fix the North East due to boko haram insurgency?
Category: Development | By Afam Nnaji on January 27, 2017 | 1,369 views
1,369 views


Just watched a video where someone claimed that the Federal government created boko haram bombers because only the very poor would agree to bomb themselves while killing others in the process for just N50,000.00 that would be given to their families and of course the promise of 7 virgins in the after life.According to the man, the same federal government would give an oil bloc to a single individual whereas some Nigerians cannot afford 3 square......
Your inverter backup system is only as good as the state of charge of your battery bank
Category: Energy and Power | By Afam Nnaji on January 26, 2017 | 1,506 views
1,506 views


I installed just this morning an imported made in India 3.6kva 48vdc inverter for a client and realized that the charging current was just 11 amps as clearly stated on the inverter manual.I have written severally about most of these inverters from China and India being manufactured using design assumptions that make sense in those countries but don't make sense in Nigeria.Now, the typical battery capacity we use in Nigeria is a 12V 200Ah deep cycle......
Start thinking about starting your own business, the earlier the better because even after retirement you may begin to learn to be an entrepreneur!
Category: Development | By Afam Nnaji on January 26, 2017 | 1,389 views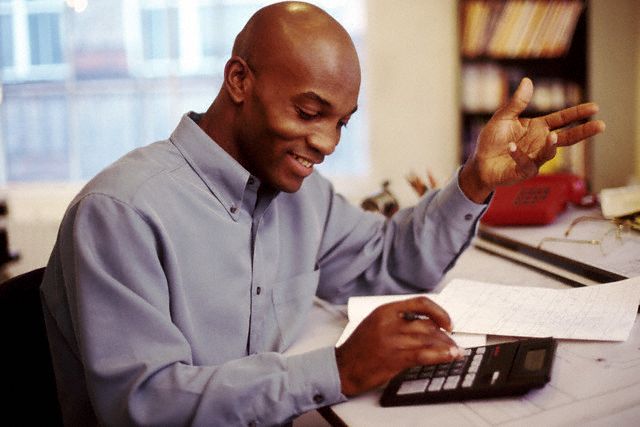 1,389 views


You can be the most qualified and most experienced for a job and still not get the job after an interview! No, it's not a matter of man know man or any or all of the interviewers wanting to sleep with you. Every job opening requires things that may have very little to do with the qualification or experience.A company that deals in a dishonest manner with clients and customers will not hire a brutally honest......
South East and South West were not created in the 60s please!!!
Category: Politics | By Afam Nnaji on January 25, 2017 | 1,437 views
1,437 views


Hahaha so this Mohammed Lawal Shuaibu that claims to have a higher degree in history just blocked me because I told him I was going to post a response I made as an update so that people will know how ignorant he is even though he has been calling people that have been trying to correct him ignorant all the while?Now, a Nigerian university graduate with a higher degree in history still believes in 2017 that......
So PDP is the mainstream political party for Ndigbo and APC is not, right?
Category: Politics | By Afam Nnaji on January 23, 2017 | 1,216 views
1,216 views


Who messed up Ndigbo in PDP?The PDP chairman that was removed by GEJ because he insisted on PDP respecting the zoning formula in 2011 that would have effectively given the presidential slot to the South East in 2015 was an Igbo man and his name - Chief Vincent Ogbuluafor.I complained then and pointed out the fact that GEJ was messing up the Igbos and shortchanging Ndigbo at the national level just because of his own political......
Gambia: Why is ECOWAS in a hurry to wage war when there is option for peaceful resolution?
Category: Outside Nigeria | By Afam Nnaji on January 18, 2017 | 1,752 views
1,752 views


When a country, regional, continental or world body prefers to push for war instead of peace while addressing an issue somewhere then just know that they are trying to hide the truth or to promote an injustice which means they will push out all sorts of lies and propaganda to get support from people to make their actions look like good actions.We saw this play out in Iraq, Libya, Ivory Coast, Syria and we are about......
Is our problem really corruption and bad leadership or severance of the links with our spirituality?
Category: Development | By Afam Nnaji on January 12, 2017 | 1,469 views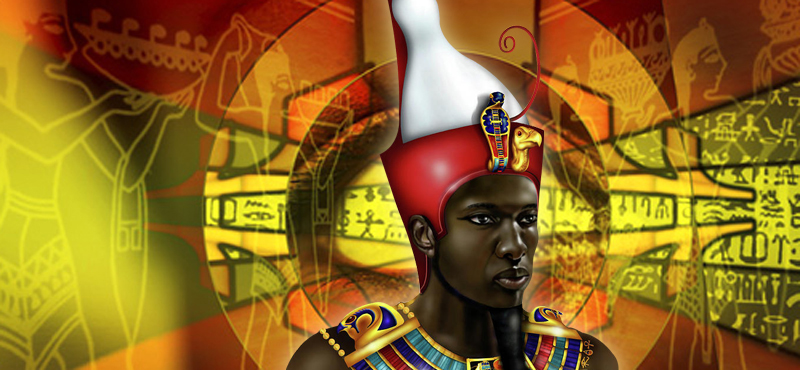 1,469 views


Is witchcraft a bad thing or is it being condemned by powerful governments and religions who are scared of human beings being able to activate and operate on levels most human beings don't operate on even when meditation is all that may be required?Do you believe in ghosts and spirits?Why were the Europeans executing witches in the past?Do you know that by serious meditation you can venture into the higher realm and see and understand things......
May 2017 be a year when people will become pro truth, pro objectivity, pro justice, pro honesty, anti lies, anti injustice, anti wickedness, anti dishonesty etc!!!
Category: Development | By Afam Nnaji on January 1, 2017 | 1,512 views
1,512 views


Welcome to 2017!!!The intellectually lazy is always quick to brand people anti this or pro that when he/she cannot deal with the facts, truth or logic on any issues and this is usually the only strategy and response given when no meaningful comment is forth coming from such people!In trying to correctly identify a problem or in trying to proffer a meaningful solution to a problem things like sentiments, lies, half truths and misinformation don't help......